Her Road to Dialects
Victoria coaches any dialect of spoken English. With a decade of experience, as well as her drive and passion, she can develop your ability to speak in any required dialect with authenticity and confidence.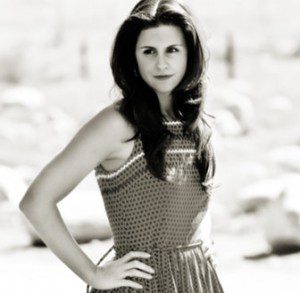 Victoria was born and raised in the United Kingdom.  From a young age she had a love for acting and accents in particular. At 16 she became a member of the National Youth Theatre (UK's world leading youth theatre organization) and at 18, she accepted a scholarship to the prestigious drama school – LAMDA (London Academy of Music and Dramatic Art). Here she received some of the best voice and dialect training in the world from the likes of Yvonne Morley, who was schooled by Cicely Berry and Patsy Rodenburg. (LAMDA alums include Benedict Cumberbatch, Chiwetel Ejiofor, John Lithgow and Jim Broadbent). As an actor she has performed at the Edinburgh Fringe Festival, the West End and in TV and Film. She left London for Los Angeles and embarked on a acting career in Hollywood. It was during those years that Victoria furthered her dialect skills and recognized the need and value for versatility of the voice. This led to her coaching other actors in different dialects. As her reputation grew, it became clear to Victoria that dialect coaching was a full time venture. Her work as an actor proved invaluable to her dialect coaching. She can empathize and relate to her clients. She then builds on their strengths and weaknesses.
One of my first jobs in Hollywood was as a reader, at a Casting Office. I would sit in audition sessions and hear the thoughts the director, producer and casting director would have about an actor's audition. It was eye-opening. Something I learned quickly was that no matter how prepared the actors were or how talented they were, if they failed at the dialect, more often than not, they did not get a call back. Many actors forget about spending time on connecting the voice with the character. Actors strive to be versatile and play a wide spectrum of roles. Their ability to adopt the accent of a character is key to achieving this.
---
Quick Facts About Victoria
A decade of dialect coaching experience
Coaches all dialects for roles in Film, TV and Theater
Speech coach for business professionals
LA based with international clientele
Accent reduction specialist
Affiliations
Victoria is affiliated with the following organizations: